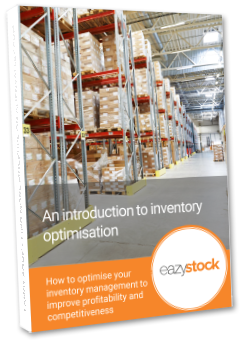 Do your inventory management processes help you remain competitive and profitable? Or are you always struggling to sort out stock issues?
Check out our eBook 'An introduction to inventory optimisation' and find out how optimising your inventory can put you ahead of the game.
In this eBook we'll explain the concept of inventory optimisation and how it differs from basic inventory management practices.
You'll get an insight into the three fundamental stages of inventory optimisation:
Accurate demand forecasting
Optimised inventory policies
Cost-effective replenishment
Find out why inventory optimisation is being embraced by businesses across a range of industries, from automotive and energy, to retail and electrical wholesale.
Complete the form and download your eBook.