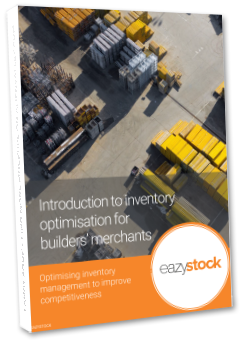 In the building materials industry, product availability is key to competitiveness. To ensure success you need to be on top of your game when it comes to managing your inventory. But how can you fulfil every order without tying up too much capital in surplus stock?
The answer lies in inventory optimisation.
Download our eBook to find out:
Why it's critical to optimise your inventory management practices.
The difference between basic inventory management and inventory optimisation.
The 3 fundamental elements of inventory optimisation: statistical demand forecasting, advanced inventory polices and efficient order management.
Fill out the form to download your eBook!