Are you looking to improve stock availability? Do you need to release cash tied-up in excess inventory?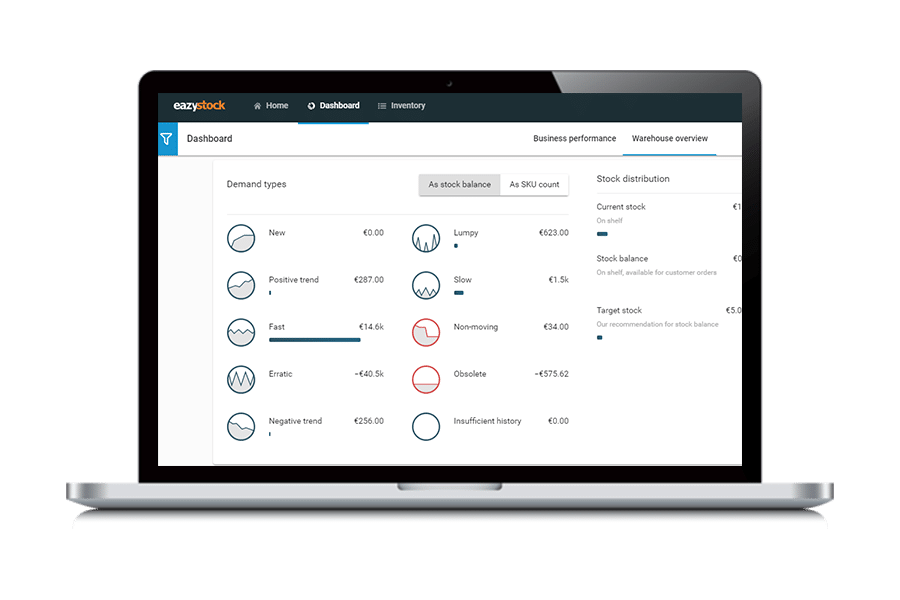 Claim your free Stock Health Analysis and let EazyStock experts show you how!
We'll analyse your inventory data and provide a detailed report on how you can optimise your inventory management operations.

An EazyStock, Stock Health Analysis is a great starting point if you want to know how to improve stock forecasting and replenishment. If you suffer from stock-outs, poor inventory turnover or a build-up of excess stock, a Stock Health Analysis will uncover the underlying issues.

Your Stock Health Analysis will provide an invaluable assessment of the health of your inventory and insight into opportunities for improvement:
Understand which stock items you should carry to optimise service levels (fulfilment rates) and identify where you can cut back investment.
Categorise inventory items by their demand profile and pinpoint those seeing a growth in demand versus those where sales are declining.
Discover items most at risk of running out in the near future (based on forecasts and trends), to help prevent stock-outs, unhappy customers and lost sales.
Identify excess stock that threatens to eat away at your cash flow, so you can take action before they become obsolete.
See what service levels you should be achieving, based on your current inventory investment.
Request your free Stock Health Analysis today...