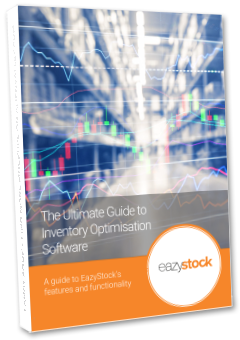 There's no denying that ERPs and WMS are great for basic inventory management tasks, such as tracking SKUs, reporting on stock levels and managing orders.
But they simply don't have the capabilities to help companies optimise their inventory.
Inventory optimisation is the ability to strategically lower inventory costs while keeping product availability high enough to always meet customer demand.
This eBook explains why inventory optimisation is one of the fastest and most straightforward ways for businesses to improve their bottom line profitability.
In this eBook we:
Introduce the concept of inventory optimisation
Provide an overview of inventory optimisation software features
Discuss the benefits of EazyStock
Complete the form to download your free eBook now.