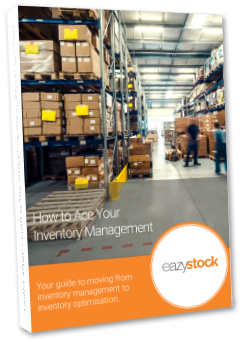 More and more businesses are dealing with the challenges of volatile market demand and disrupted supply chains. Increasingly these are being impacted by political, economic, social and environmental factors.
Standard inventory management practices fail to address this problem. This is because they use linear, rules-based calculations to work out how much stock to order and when to order it. Unfortunately, like it or not, today's global markets do not follow linear patterns.
In this eBook we expose the flaws of typical inventory management processes and introduce some new and extremely effective ways to optimise your inventory – using inventory optimisation techniques.
Download our eBook to uncover:
The flaws of traditional inventory management practices.
The secret to striking the right balance between product availability and carrying too much stock.
How to improve demand forecasting, planning and replenishment.
The benefits of inventory optimisation.
Fill out the form to download your eBook!